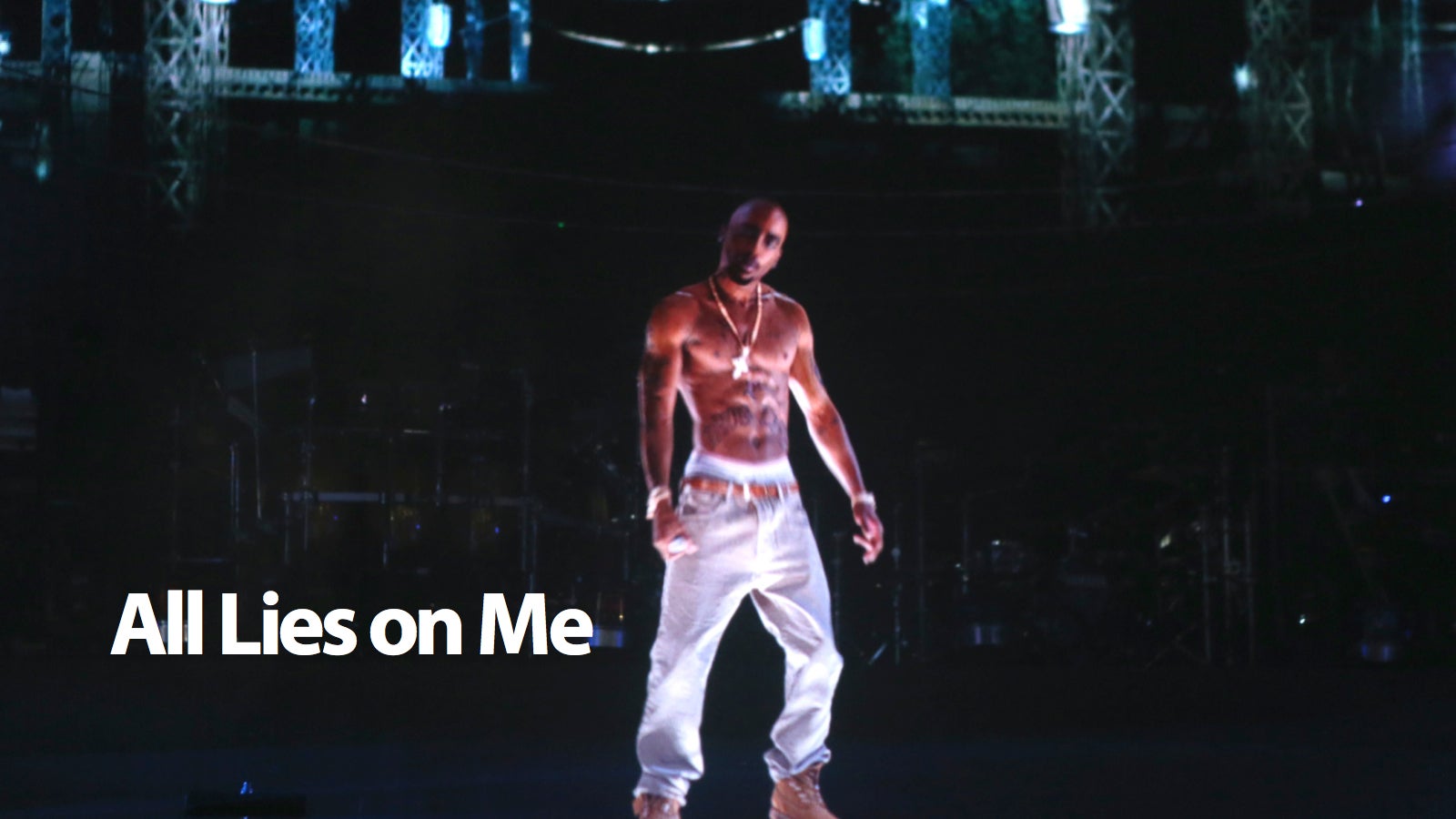 The winner of a 2012 Titanium Lion Award from the Cannes Lions International Festival of Creativity, "Virtual 2Pac" represents new form of entertainment — virtual performers.
Google search results for Tupac hologram exceeded 50 million in 2 weeks, 2Pac album sales increased 500% and downloads of his song "Hail Mary" rose 1,500%.
Virtual 2Pac performance
There were thousands of media stories, assessing "virtual 2Pac's" impact on everything from music to entertainment, ethics, technology and intellectual property.
Following the two shows at the Coachella music festival, each playing to an estimated 90,000 fans, YouTube videos of the performance amassed 15 million views.
Agency:
Digital Domain Advertising
Tupac Hologram Snoop Dogg and Dr. Dre Perform Live